Introduction
As we all know, our health is a non-negotiable aspect of our lives, so why shouldn't health be included when we can enjoy every other aspect of our lives through handheld devices as well? The client's creative idea is to create a portal using a web and mobile app to address some of these health concerns, such as getting immediate assistance in an emergency or during unusual hours when a patient is unable to visit hospitals, getting expert advice from remotely located renowned doctors, getting a quick second opinion and many more. In order to reduce waiting times and schedule appointments, schedule regular conversations, inform the doctor about your health state if you have a severe disease that requires ongoing monitoring, and of course, take use of the comforts of home and other small amenities such online medicine orders and home delivery.
Research and analysis
We carefully design database schema that helps to write optimised query set, set of API's for secure and centralised database, prepare a list of all notification trigger points because the portal includes multiple stakeholders, including patients, doctors, administrators, paramedics, and delivery people, and all user roles are interdependent to each other and need to synchronise some crucial information to carry out app operations smoothly.
The application's user-friendly and straightforward user interface helps it run smoothly and serve its basic functions, including finding doctors, scheduling appointments, accepting payments online, starting consultation calls, and maintaining records. It also includes minor operations like uploading previous treatment-related documents, saving prescriptions, getting in touch with pharmacies, and tracking the delivery of medications.
App features and user stories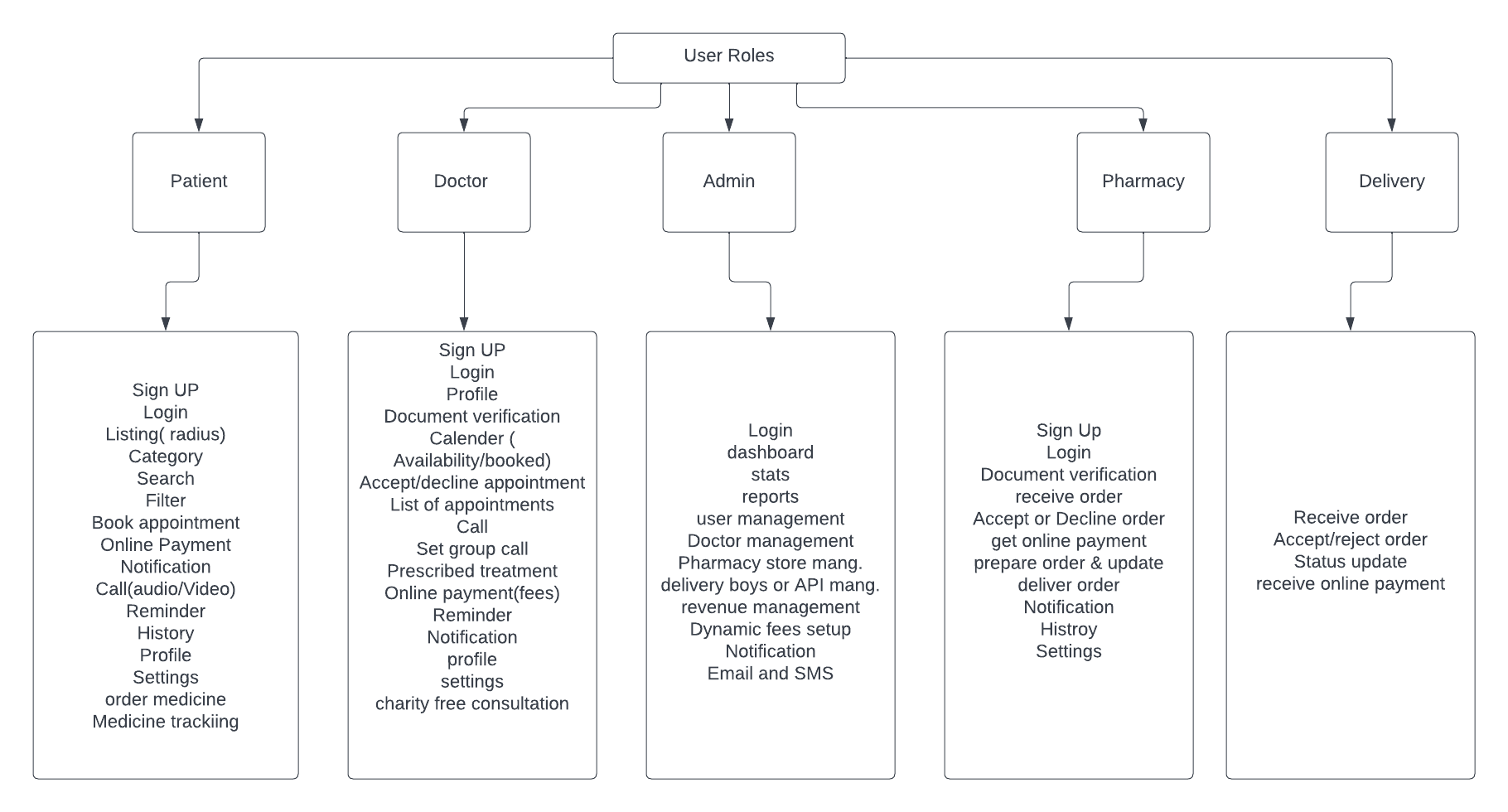 Tech stack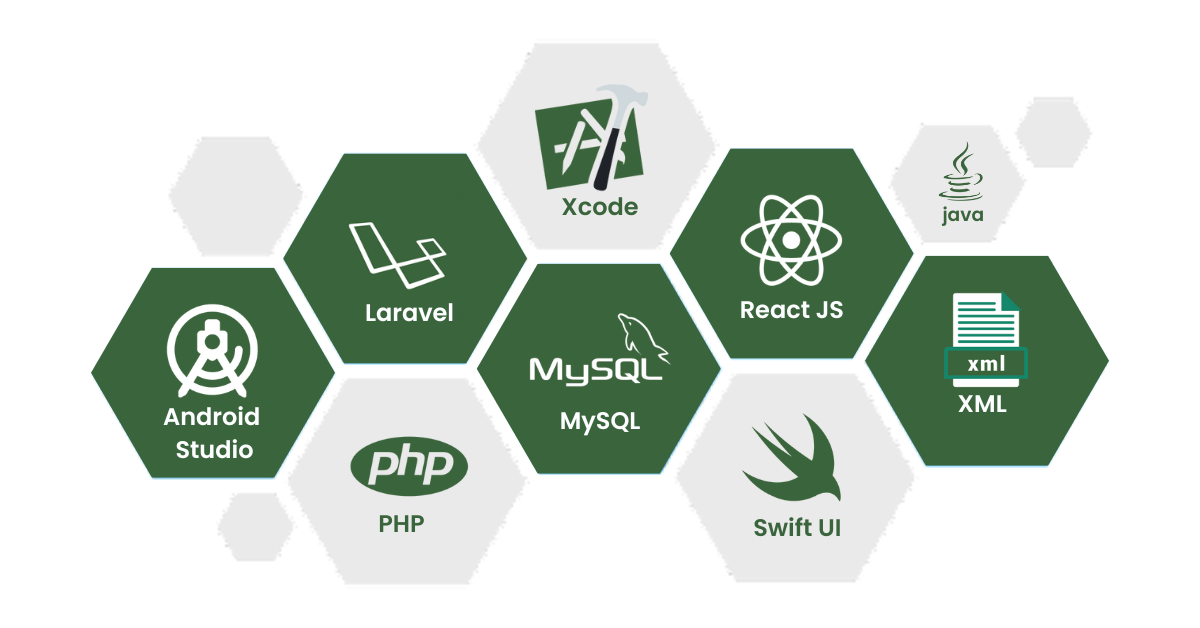 Third-party APIs
SMS & mail gateway
Payment Gateway
Communication API( agora)
Google API
Team
Role
Business analyst
Graphic designer
Project manager
Website designer
Web and API backend developer
Android app developer
IOS app developer
Quality analyst
User Roles mindmap and work flow
Patient-App
Doctor app